Hole-n-One Junior Golf Program
Thank you to all those who were a part of the Hole-n-One Junior Program this summer!
​​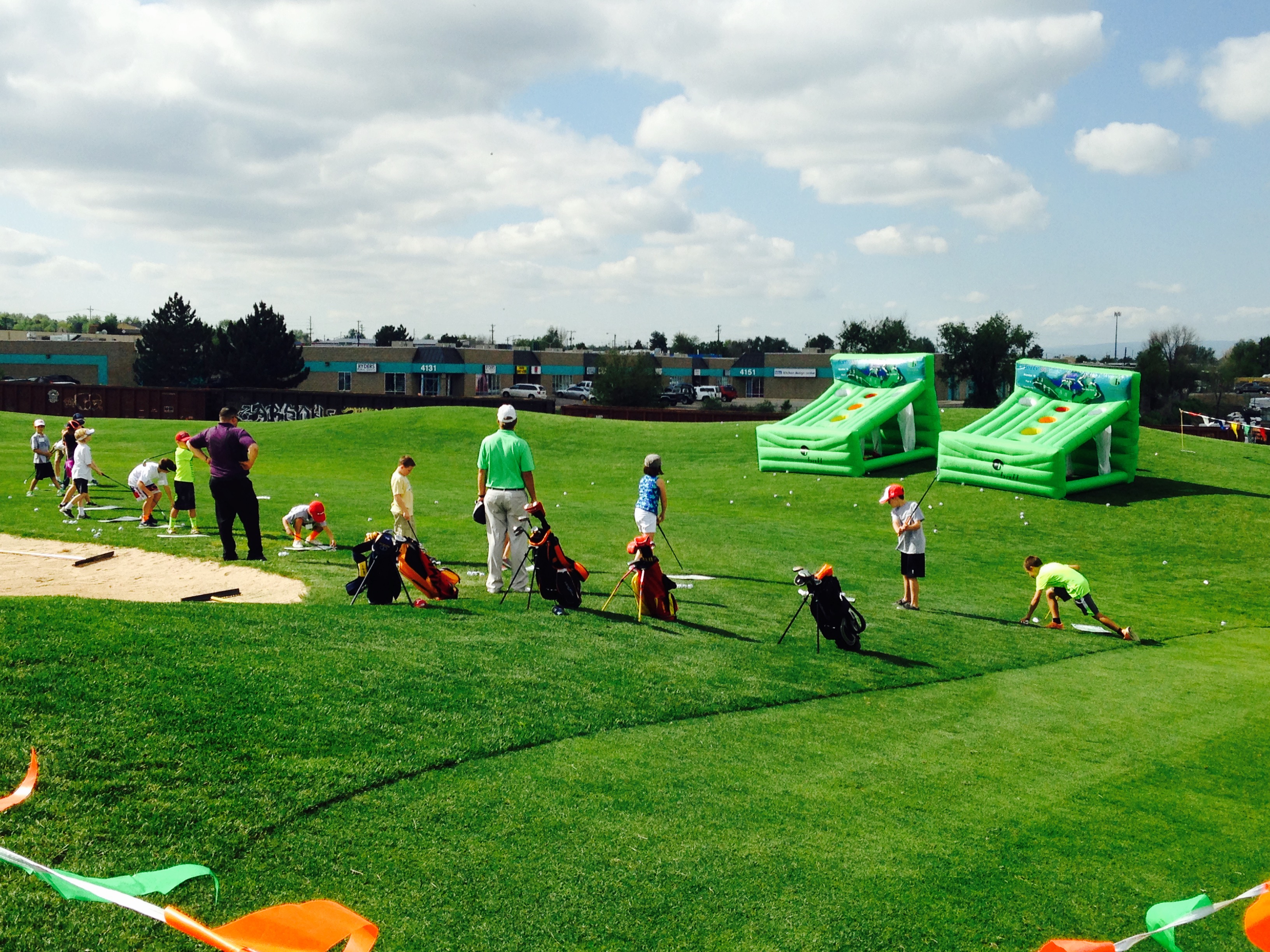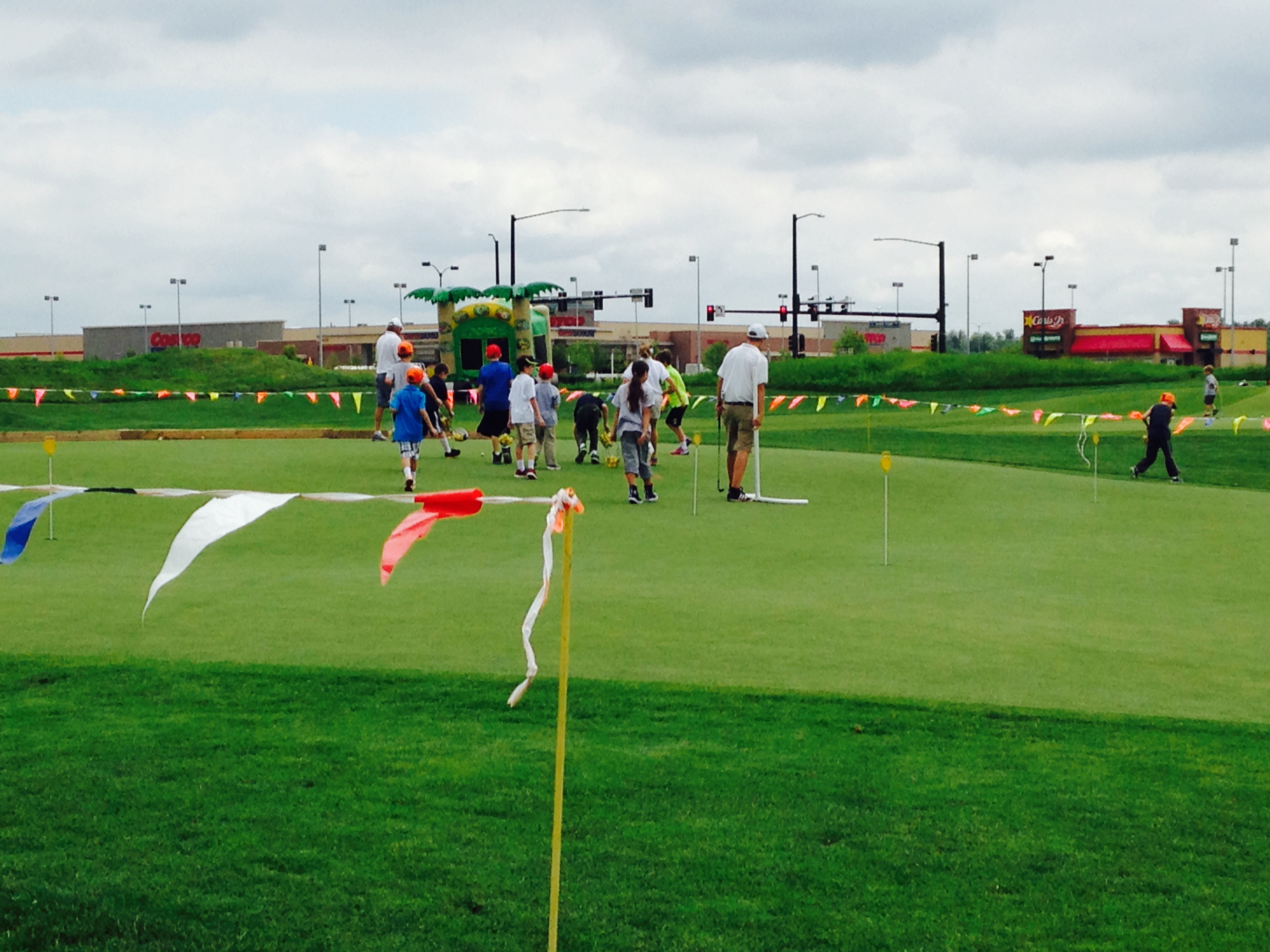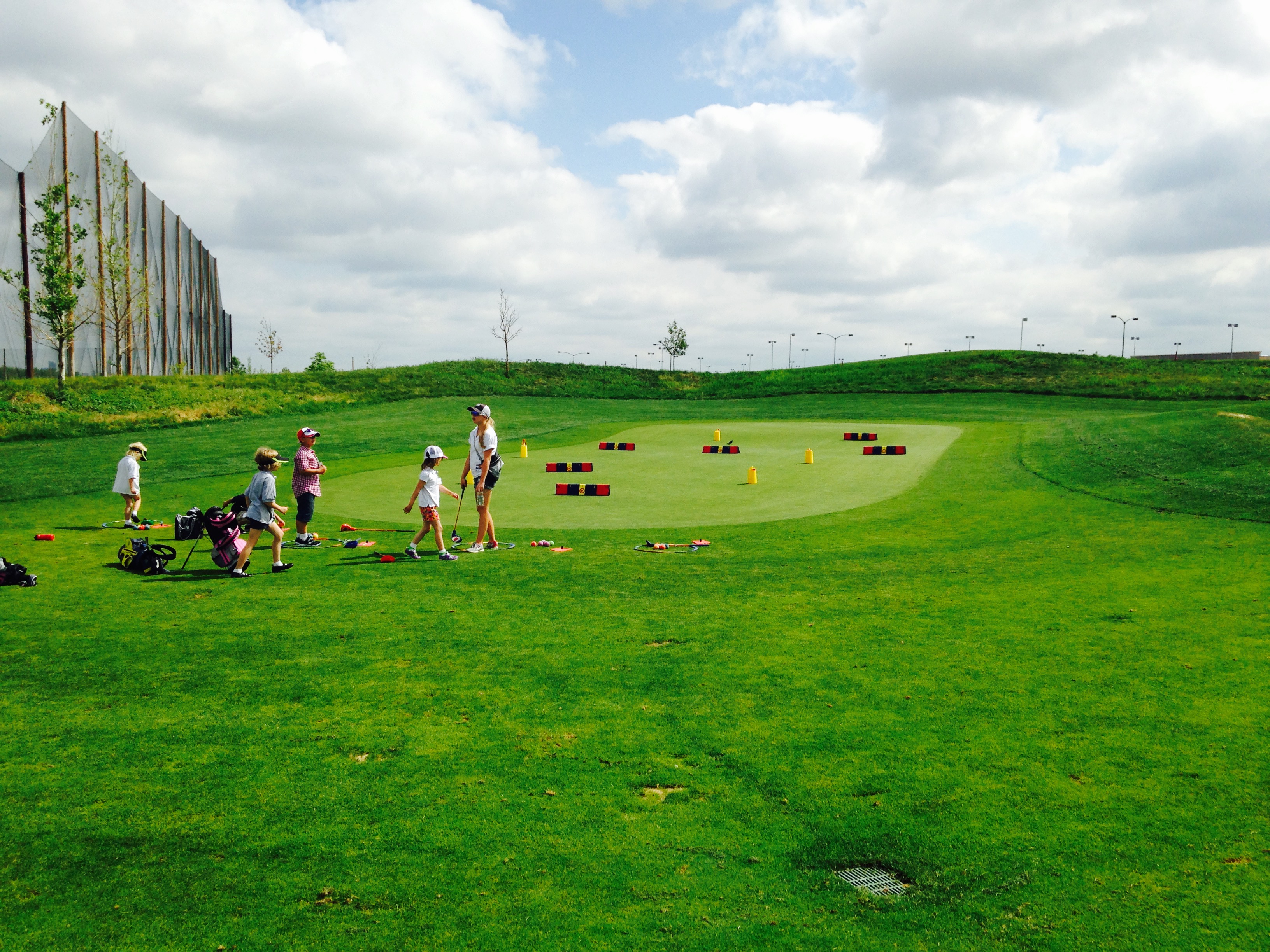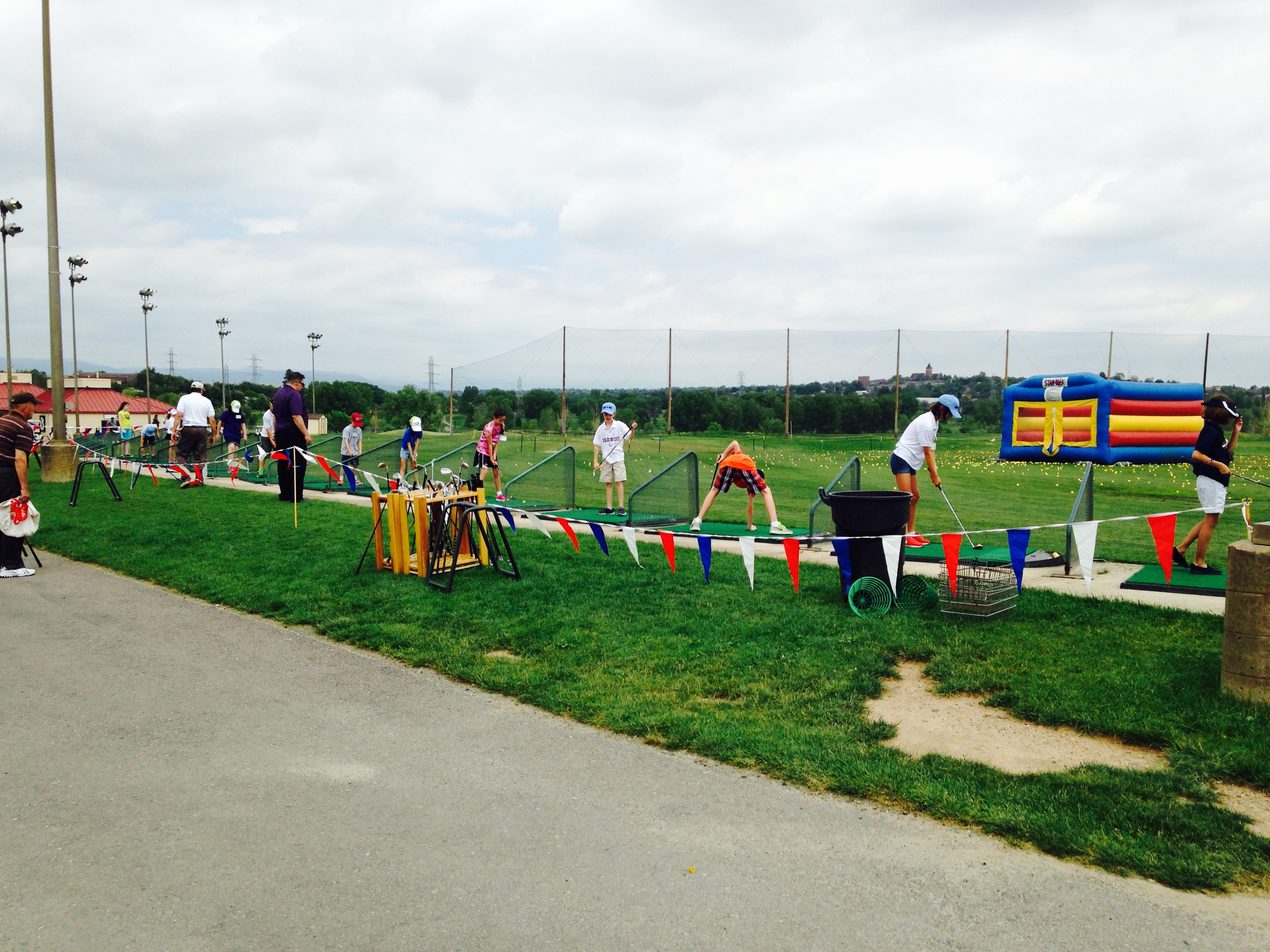 The Hole-n-One junior golf program was awarded the 2012 Columbine award for programming:
The Columbine award is presented by the Colorado Park and Recreation Association to a program that embodies the values and mission of Parks and Recreation and moves the agency toward a stronger position or role within the community. This award goes to a program that is truly innovative and has a large impact on its community. In this case, Hole-n-One has grown to have a large community following, support, and presence.
The Hole-n-One junior golf program began with only 188 junior golfers and today it has grown by 73%. This program is attended year after year by families that want their children to learn, play, and grow in the game of golf, all while having fun! The Hole-n-One junior golf program makes golf fun during every lesson and avenue. During the putting lesson, the kids hone their putting skill on a miniature golf course. During the chipping lesson, golfers chip into a huge inflatable air castle, golfers are then allowed jumping time. There are contest and prizes embedded into each lesson, to make golf FUN! The series of lessons culminates in a barbeque and fun day for the entire family. This event is attended by thousands of golfers, their families, and community members each year.