Hole-n-One Junior Golf Program
REGISTRATION HAS BEGUN!
For ages: 5-15 yrs. Youth are divided into age groups for maximum enjoyment.
The Hole-n-One program presents the game of golf with a maximum of FUN for the 17th straight year! Designed for both beginners and experienced players and includes five one-hour sessions with PGA instructors PLUS two additional days. Receive quality instruction with low instructor/student ratios at an UNBELIEVABLE VALUE! In addition to scheduled lesson times, fee also includes:
*Optional Lesson on Friday, June 16th from 9am-Noon
*BBQ, Play Day, Chipping & Putting Contests on Wednesday, June 21st from 11 AM-2 PM
AS ALWAYS: ANY 7 YEAR OLD WHO HAS PARTICIPATED IN THIS PROGRAM FOR 2 YEARS MAY MOVE UP TO THE 8-15 YEAR OLD CLASS. MUST CALL #303-762-2673 OR EMAIL SBUCCIO@ENGLEWOODGOV.ORG TO REGISTER!
Instructor: PGA Professionals and golf staff; *Note: 5-7 year old age group will be taught by golf staff.
Locations: ERC-GYM (1st class for ALL times)
Colorado Journey Miniature Golf Course (2nd class for ALL times)
Broken Tee Golf Course Driving Range and Practice Area (Remaining classes)
Monday and Wednesday Classes:
Age 8-15 yrs.
22430411 6/5-6/19 M/W 8:30-9:30 AM
22430412 6/5-6/19 M/W 9:35-10:35 AM
22430413 6/5-6/19 M/W 10:40-11:40 AM
Age 5-7yrs.*
22430415 6/5-6/19 M/W 8:30-9:30 AM
22430416 6/5-6/19 M/W 9:35-10:35 AM
22430417 6/5-6/19 M/W 10:40-11:40 AM
Tuesday and Thursday Classes:
Age 8-15 yrs.
22430422 6/6-6/20 T/Th 8:30-9:30 AM
22430423 6/6-6/20 T/Th 9:35-10:35 AM
22430424 6/6-6/20 T/Th 10:40-11:40 AM
Age 5-7 yrs.*
22430426 6/6-6/20 T/Th 8:30-9:30 AM
22430427 6/6-6/20 T/Th 9:35-10:35 AM
22430428 6/6-6/20 T/Th 10:40-11:40 AM
Each session:
Fee: $80
Resident Fee: $75
REGISTER NOW BY:
Onine at www.englewoodrec.org. At the bottom of the page, click on the Register Online button. You will need to login to your household to register. You may also request a household to be created here.
Email Registration Form to Shannon Buccio.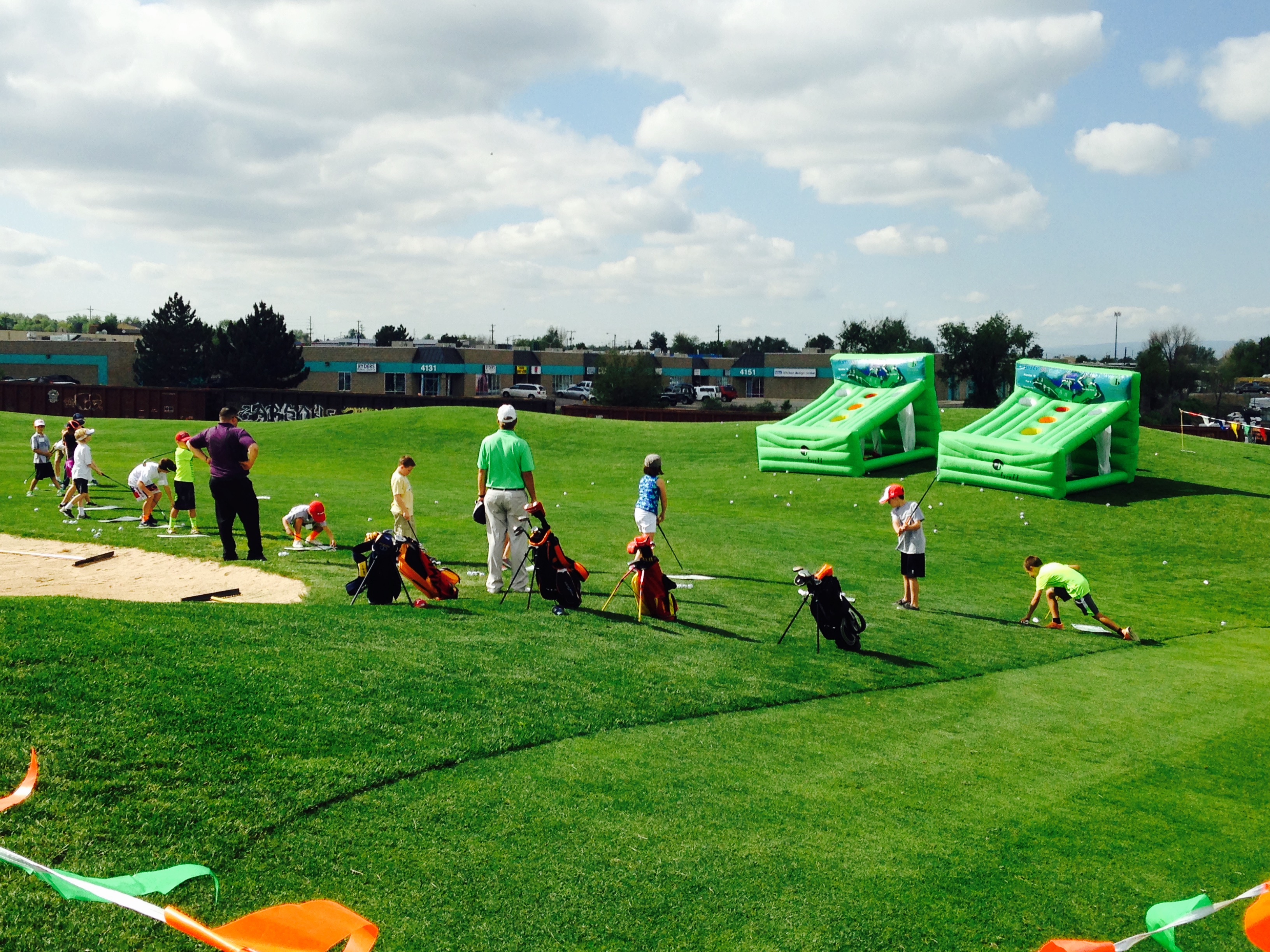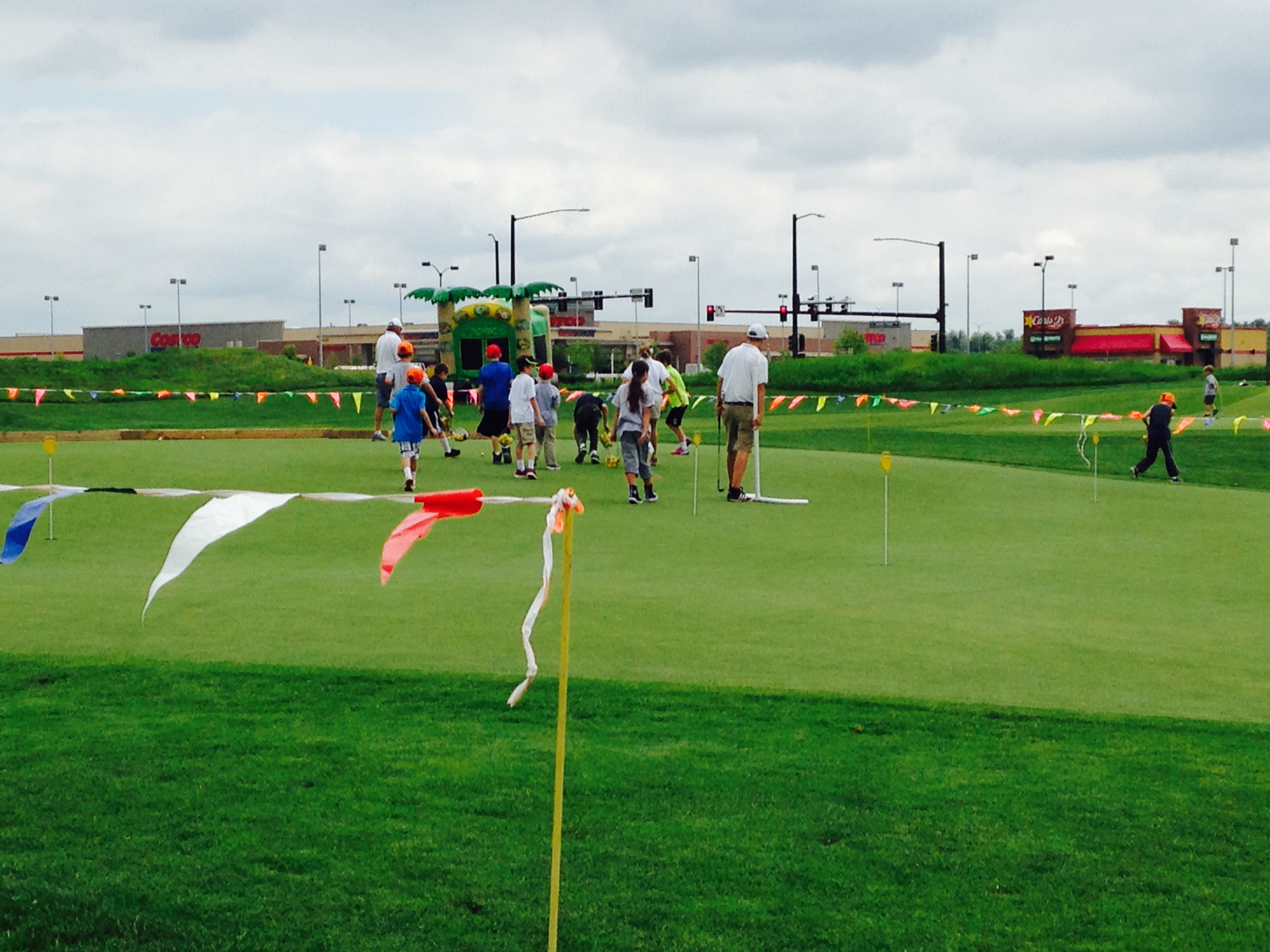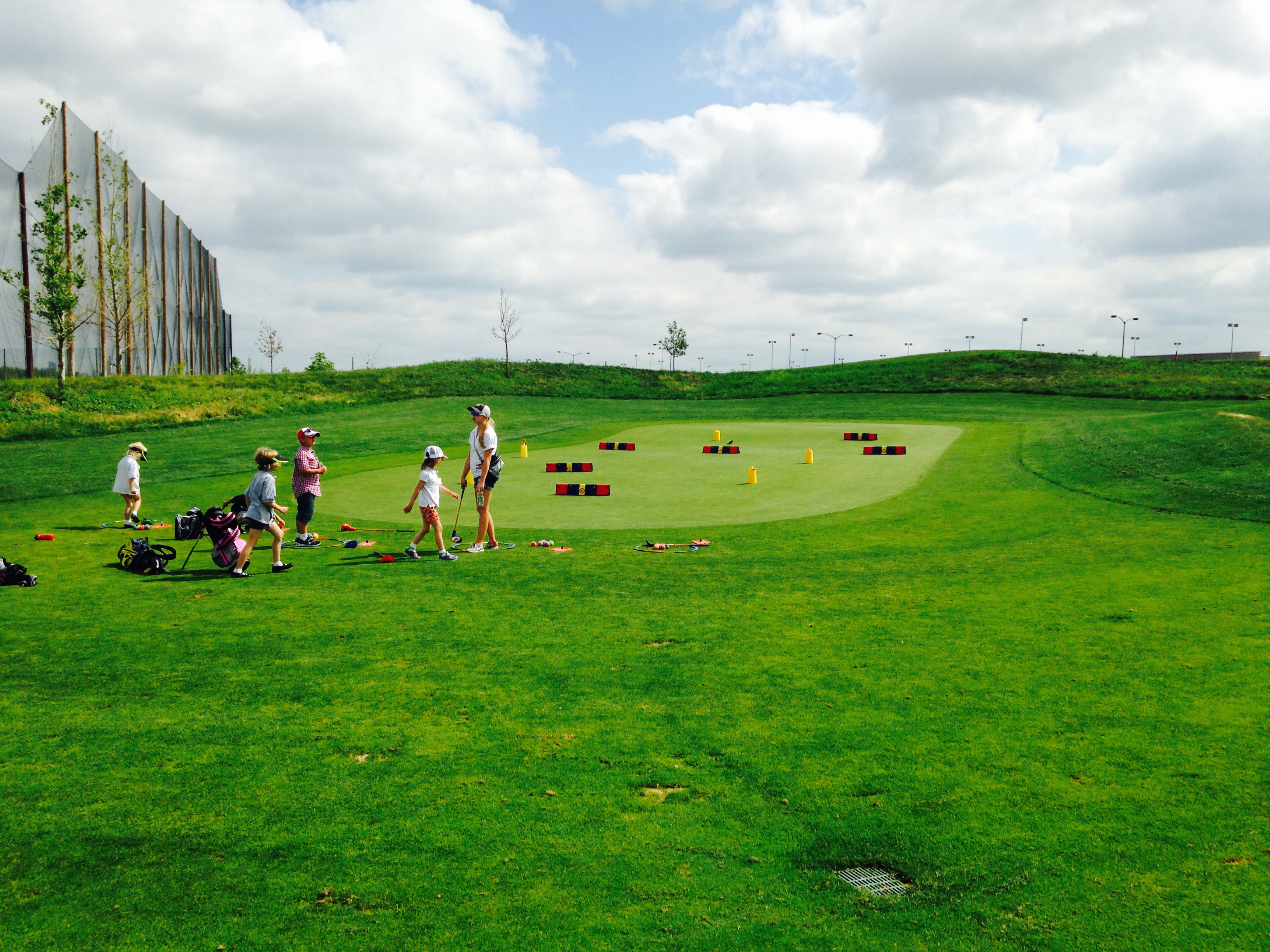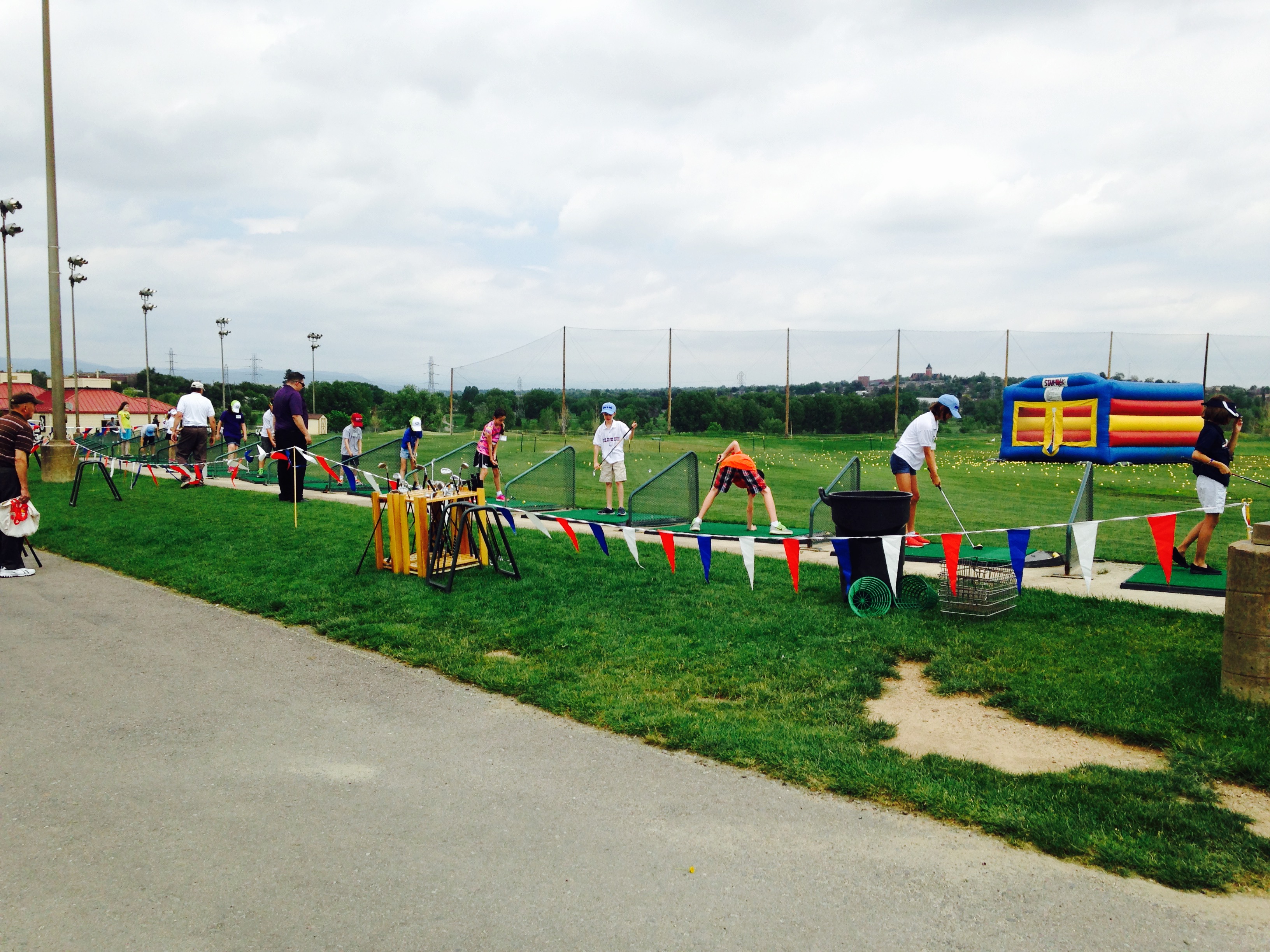 The Hole-n-One junior golf program was awarded the 2012 Columbine award for programming:
The Columbine award is presented by the Colorado Park and Recreation Association to a program that embodies the values and mission of Parks and Recreation and moves the agency toward a stronger position or role within the community. This award goes to a program that is truly innovative and has a large impact on its community. In this case, Hole-n-One has grown to have a large community following, support, and presence.
The Hole-n-One junior golf program began with only 188 junior golfers and today it has grown by 73%. This program is attended year after year by families that want their children to learn, play, and grow in the game of golf, all while having fun! The Hole-n-One junior golf program makes golf fun during every lesson and avenue. During the putting lesson, the kids hone their putting skill on a miniature golf course. During the chipping lesson, golfers chip into a huge inflatable air castle, golfers are then allowed jumping time. The long iron and drivers lesson features cartoon and superhero targets, participants are encouraged to line up their ball, hit the target, and win a prize! There are contest and prizes embedded into each lesson, to make golf FUN! The series of lessons culminates in a barbeque and golf play day for the entire family. This event is attended by thousands of golfers, their families, and community members each year.